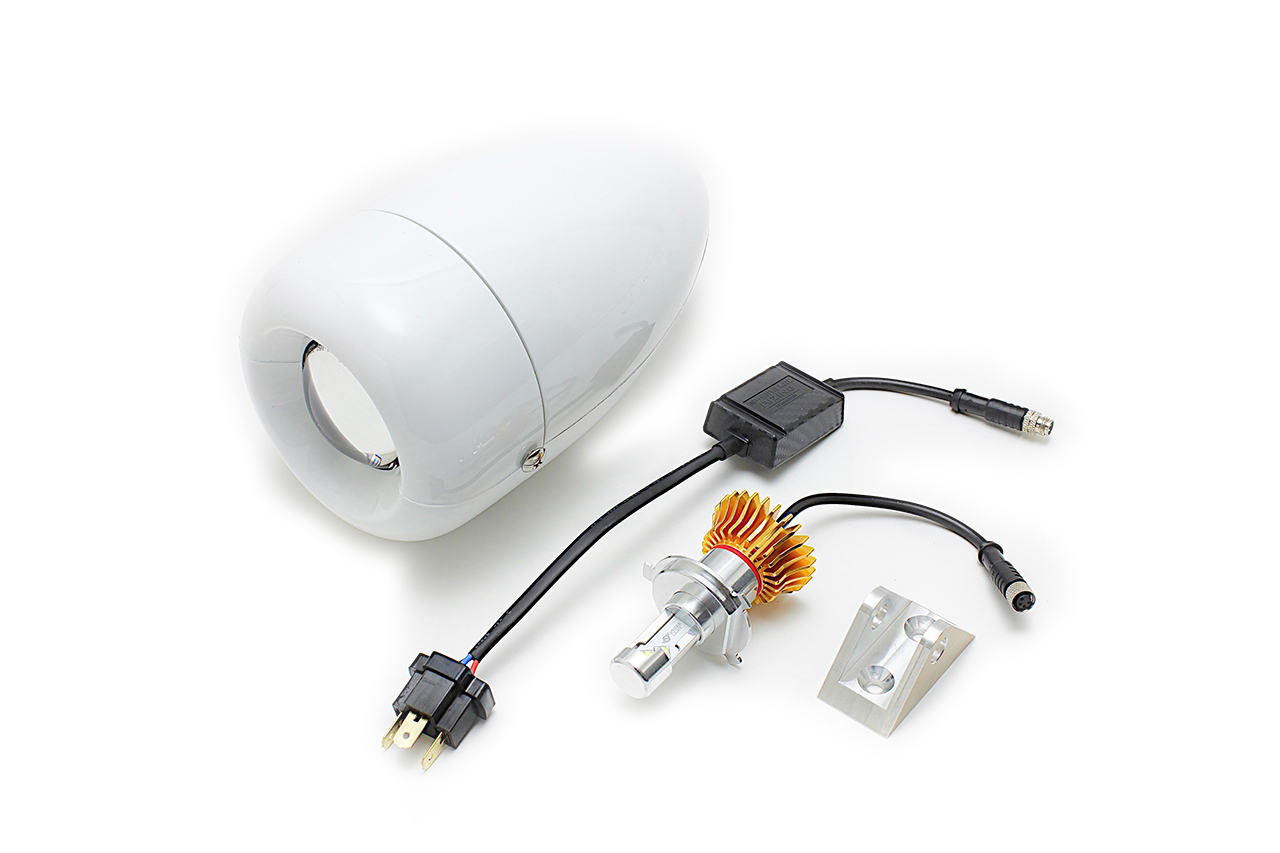 BAD LAND オリジナル・ヘッドライト : [ Rosa ]
伝統的なブレット・スタイルのヘッドライトをBAD LAND 流にデフォルメした秀逸なデザインが特長のヘッドライト : Rosa (ローザ) です。専用のプロジェクター・ランプ内には日本製 / スフィアライト社製の LED H4バルブをインストール。最先端の白い輝きと共に、夜間走行におきましても十分な光量と視認性が確保されております。
ハーレー全モデル、全年式に対応。
FRP製ボディー / 日本製。
プロジェクターライト付属。
スフィアライト社製 LED H4バルブ付属 : ハイロー切り替え可能。
アルミビレット製マウント用ブロック付属致します。
現品は未塗装でのお届けとなります。
[ プライス ] : ¥78,000 (税別)
BAD LAND Original Headlight : [ Rosa ]
Headlights featuring superb design that deformed Bullet style design to our company flow. Within the dedicated projector · lamp, it is possible to install LED H4 bulb made in Japan, enough visibility is ensured even at night driving.
Can be installed in all HD models, all year models.
FRP made body / made in Japan.
Projector light included.
LED H4 Valve included : High-low switchable.
Aluminum billet made mount block included.
The actual item will be delivered in unpainted.
[ PRICE ] : 78,000 JPY