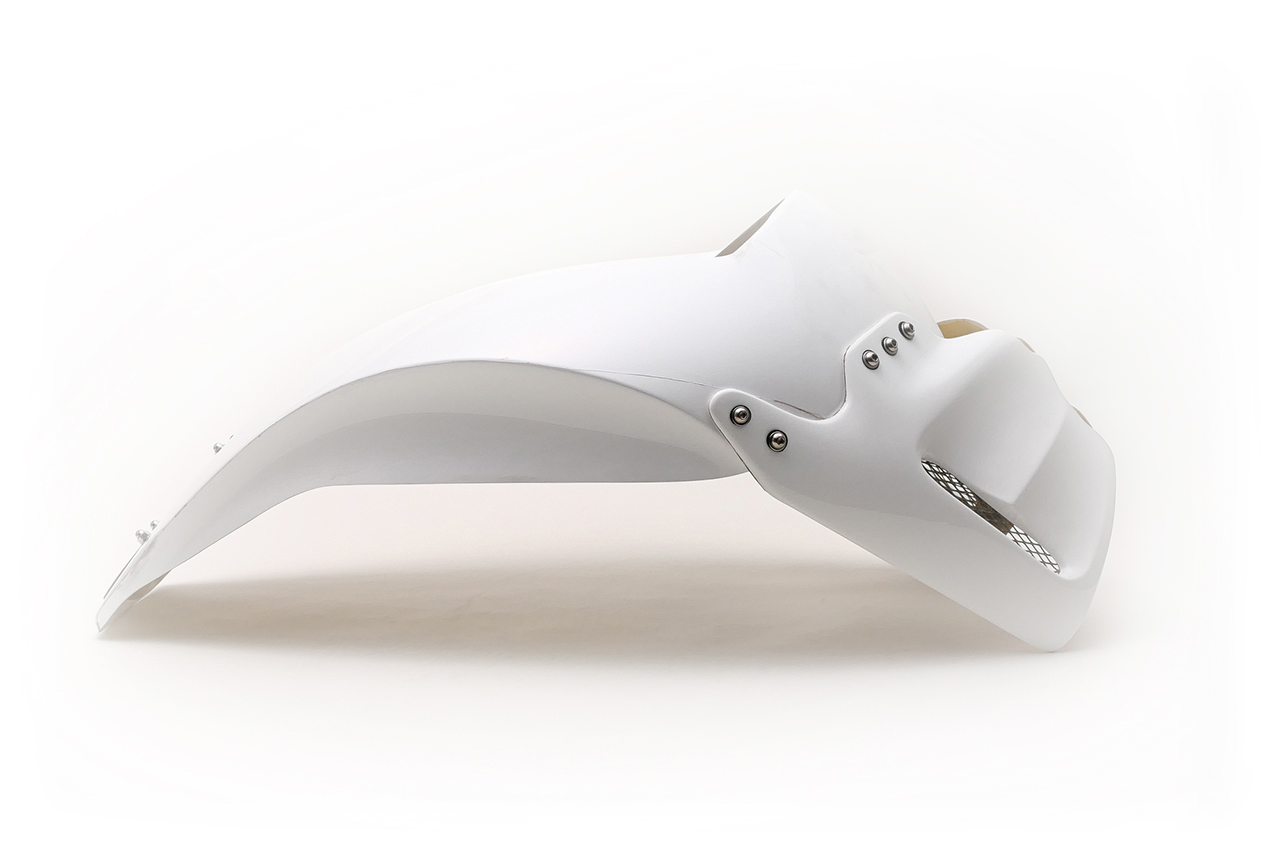 Type-D : duke フルコンプリート・キット
エアーボックス Type-D : duke のフルコンプリート・キット。エアーボックス本体 / ドリルド・プレート / フレームカバーの一式をセットアップ加工済みにてお届け致します。
2002年以降のV-ROD全モデル (STREET RODを除く) にボルトオンにて御取り付け可能。
純正スピードメーター / 純正シートの装着が可能です。
VRSCDXの純正メーターベゼルがボルトオンにて御取り付け可能です。
VRSCAWに御取り付けの際は、純正メーターベゼル / OEM品番67591-04が別途必要となります。
本製品は全て未塗装です。
[ 価格 ] : ¥176,000 (税別)
取り付け方法
御取り付けに際し、インナー・エアーボックス及びエアークリーナーの加工が必要となります。インナー・エアーボックスの加工詳細に関しましては以下リンク先をご参照下さい。
Type-D : duke Full Complete Kit
Air Box Type-D : duke Full Complete Kit. A set of air box body / drilled plate / frame cover will be delivered with setup process.
2002~ for all V-ROD models and years.
Our air box covers design to work with original seat.
You can attach a OEM speedometer bezel of VRSCDX.
For VRSCAW, OEM speedometer bezel (OEM67591-04) is necessary separately.
This product comes with non-painting.
Made in Japan.
[ PRICE ] : 176,000 JPY
How to install
For installation, processing of the inner air box and air cleaner is required. Please refer to the link below for details on processing of the inner air box.