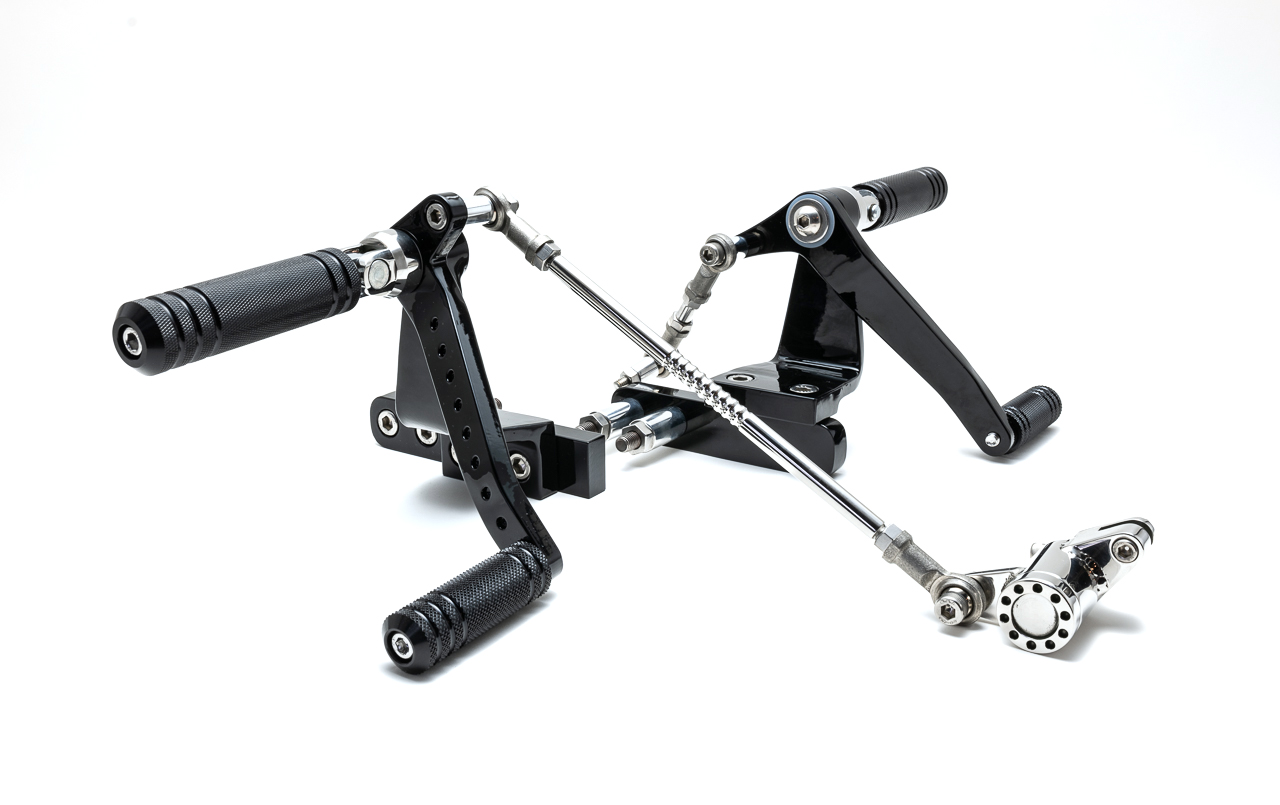 V-ROD Mid Control Kit : 2002~2011
弊社オリジナルのV-ROD用 : ミッドコントロール・キット。ハーレー純正仕様と同様の設計となるフレームからのダイレクト・マウント方式を採用する事により、ブレーキペダルの踏み込み時やギアチェンジの際に発生する荷重を強固にホールド。更にニーグリップが安易となるポジショニングも確保されますのでより安定したライディングをお楽しみ頂けます。こちらのモデルは2002年〜2011年迄のVRSCAW / VRSCDX / VRSCDFに対応致します。
※ VRSCD (ナイトロッド) / STREET RODには取り付け不可。
[ 2002〜2011年迄のVRSCAW / VRSCDX ]
◯ VRSCAW / VRSCDX純正エキゾーストに対応致します。
◯ 完全ボルトオンにてお取り付け可能。
[ VRSCDF ( V-ROD マッスル) の場合 ]
◯ VRSCDFの純正エキゾーストの場合、左右の張り出し幅が大きく取り付ける事が出来ません。
◯ VRSCDFに装着の際、純正エキゾーストの変更が必要となります。
[ ABSブレーキ・システム ]
◯ ハーレー純正ABSブレーキシステムに対応致します。
[ 仕上げ ]
◯ 艶ありブラック仕上げ。
[ 価格 ] : ¥168,000 (税別)
V-ROD Mid Control Kit : 2002~2011
Our original V-ROD : Mid Control Kit. The kit is designed to be mounted directly from the frame, similar to Harley's genuine specs, to firmly hold the load generated when the brake pedal is depressed or when changing gears. This also ensures an easy knee grip position for a more stable riding experience. This model is compatible with VRSCAW / VRSCDX / VRSCDF from 2002 to 2011.
※ Cannot be installed on VRSCD (NIGHT ROD) / STREET ROD.
[ For VRSCAW / VRSCDX 2002〜2011 ]
◯ Can be installed on VRSCDX OEM exhaust.
◯ Bolt-on installation is possible without any modification.
[ For VRSCDF ]
◯ OEM exhaust modification is required when installing on 2012 and later VRSCDF.
◯ In the case of VRSCDF (V-ROD MUSCLE) OEM exhaust, this kit cannot be installed due to the large overhang width on both sides.
◯ When installing this kit, it is necessary to change to VRSCDX stock exhaust, etc.
[ ABS brake systems ]
◯ Compatible with ABS brake systems
[ Finish ]
◯ Finish : Glossy black finish
[ PRICE ] : 168,000JPY
右 : ブレーキ側 / Right : Brake side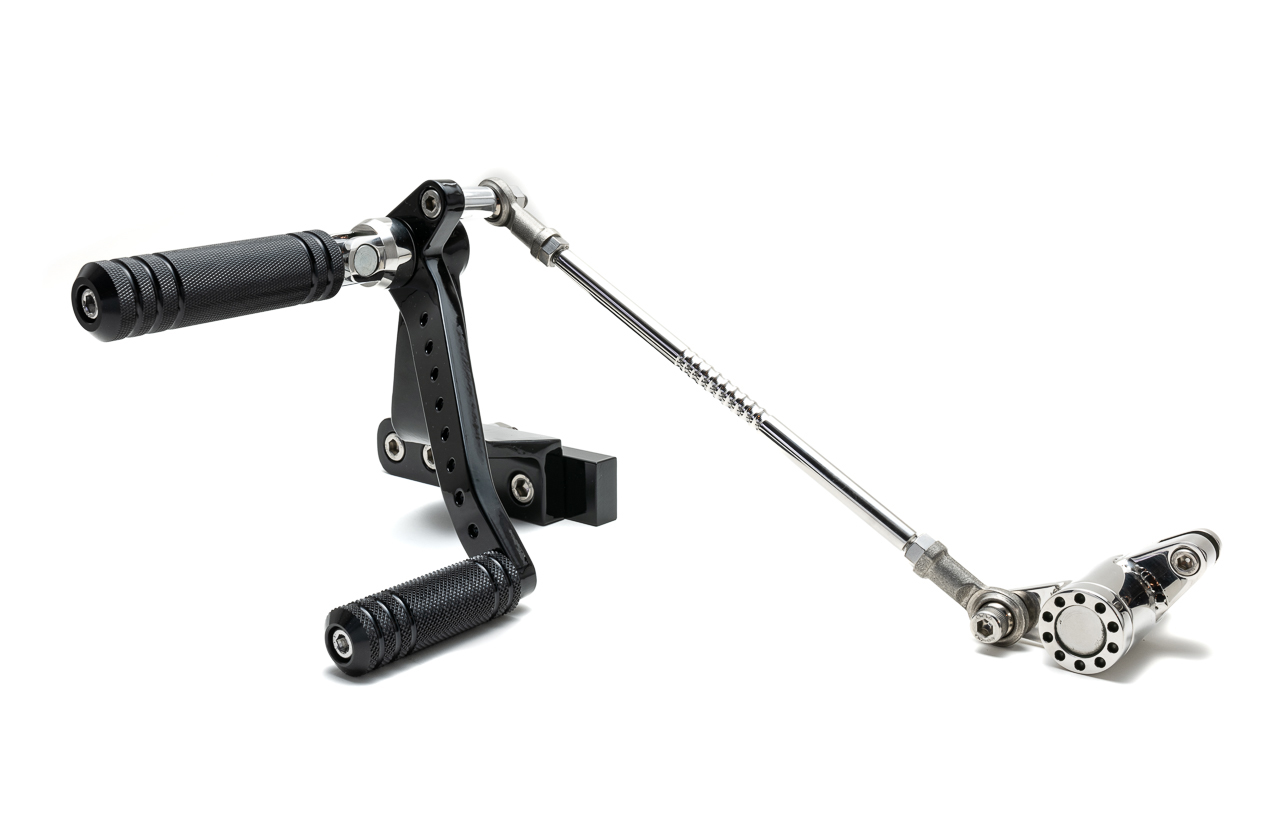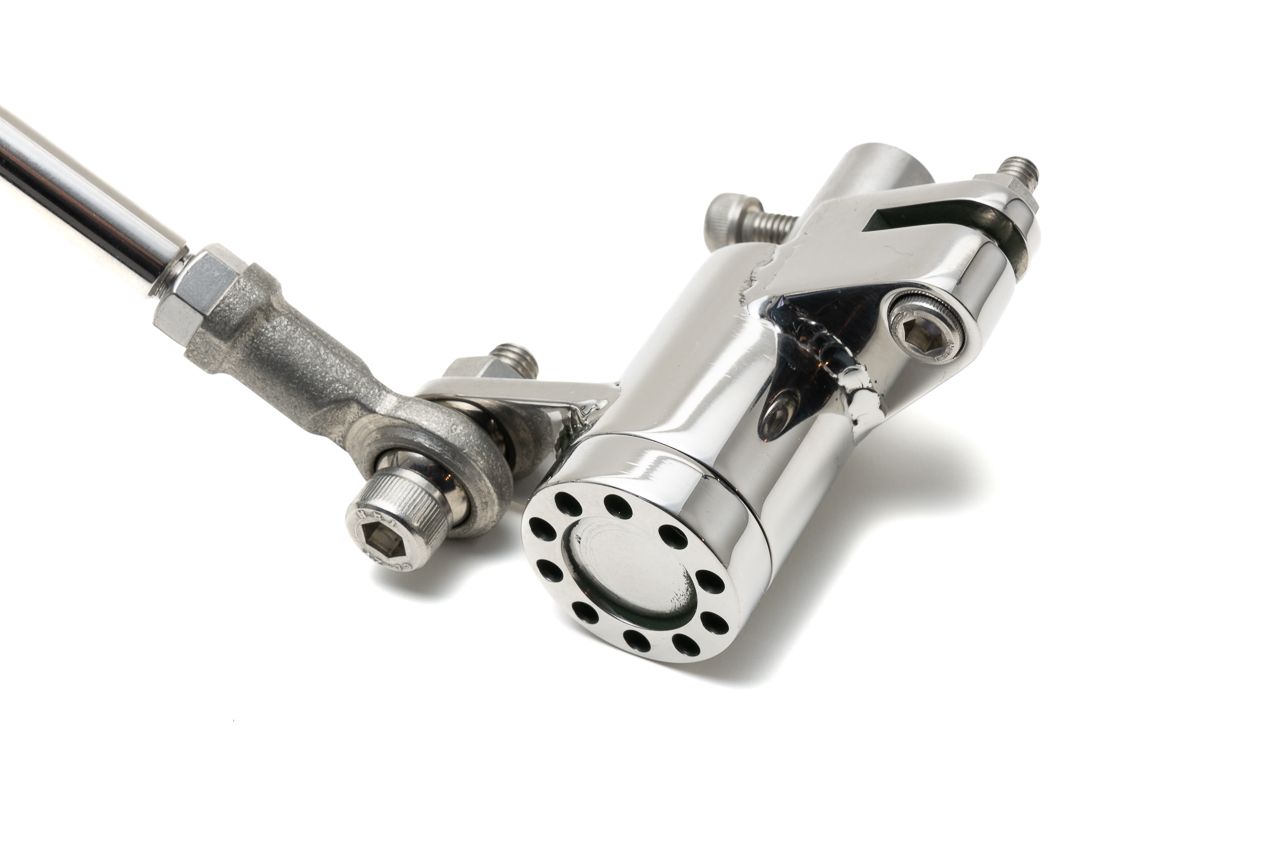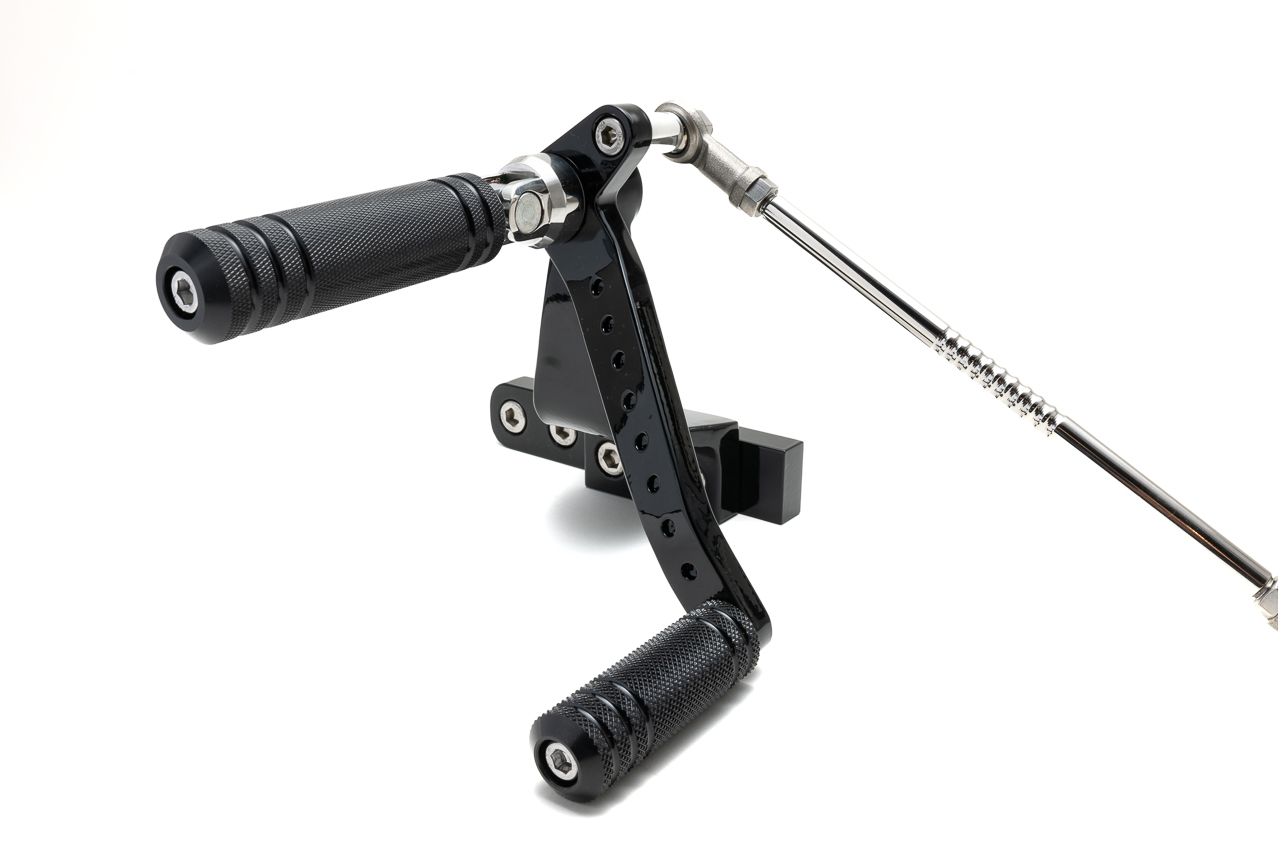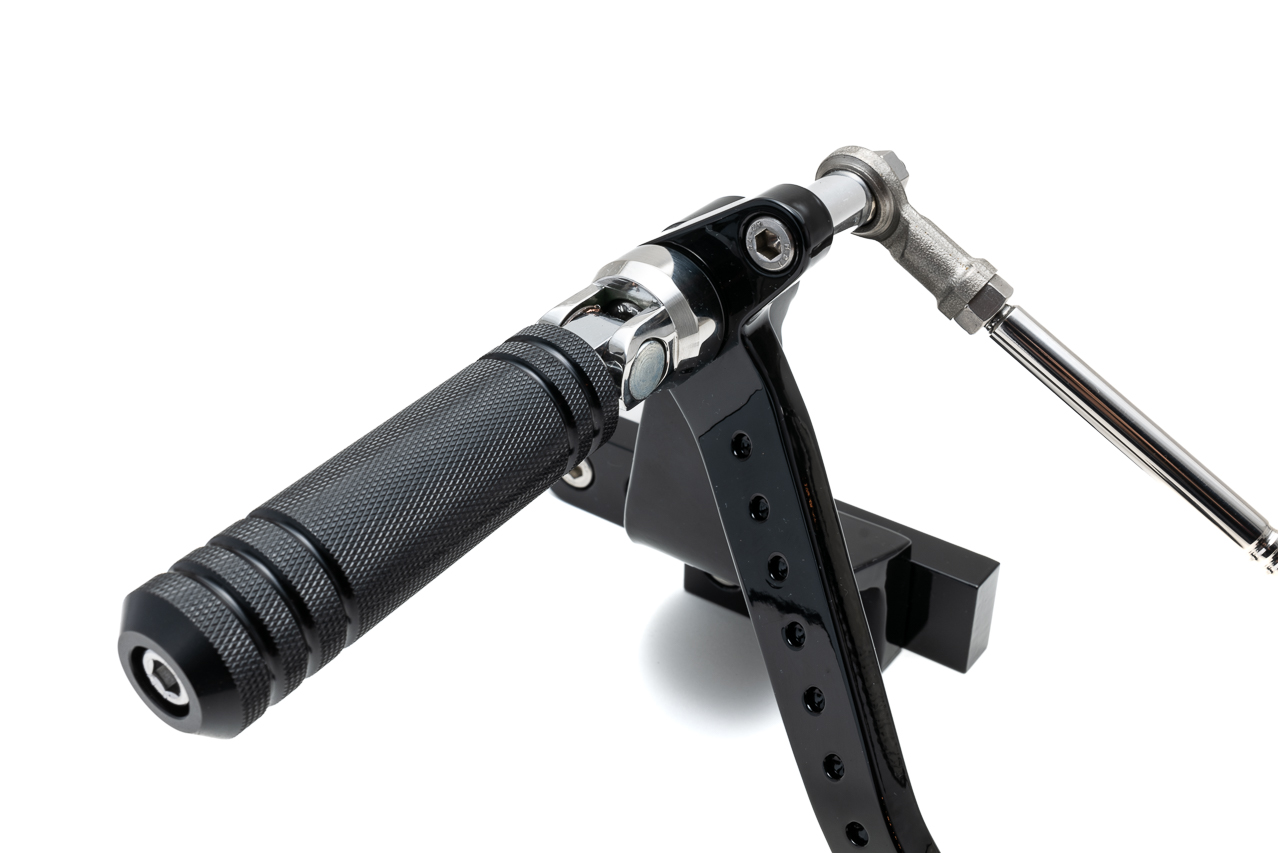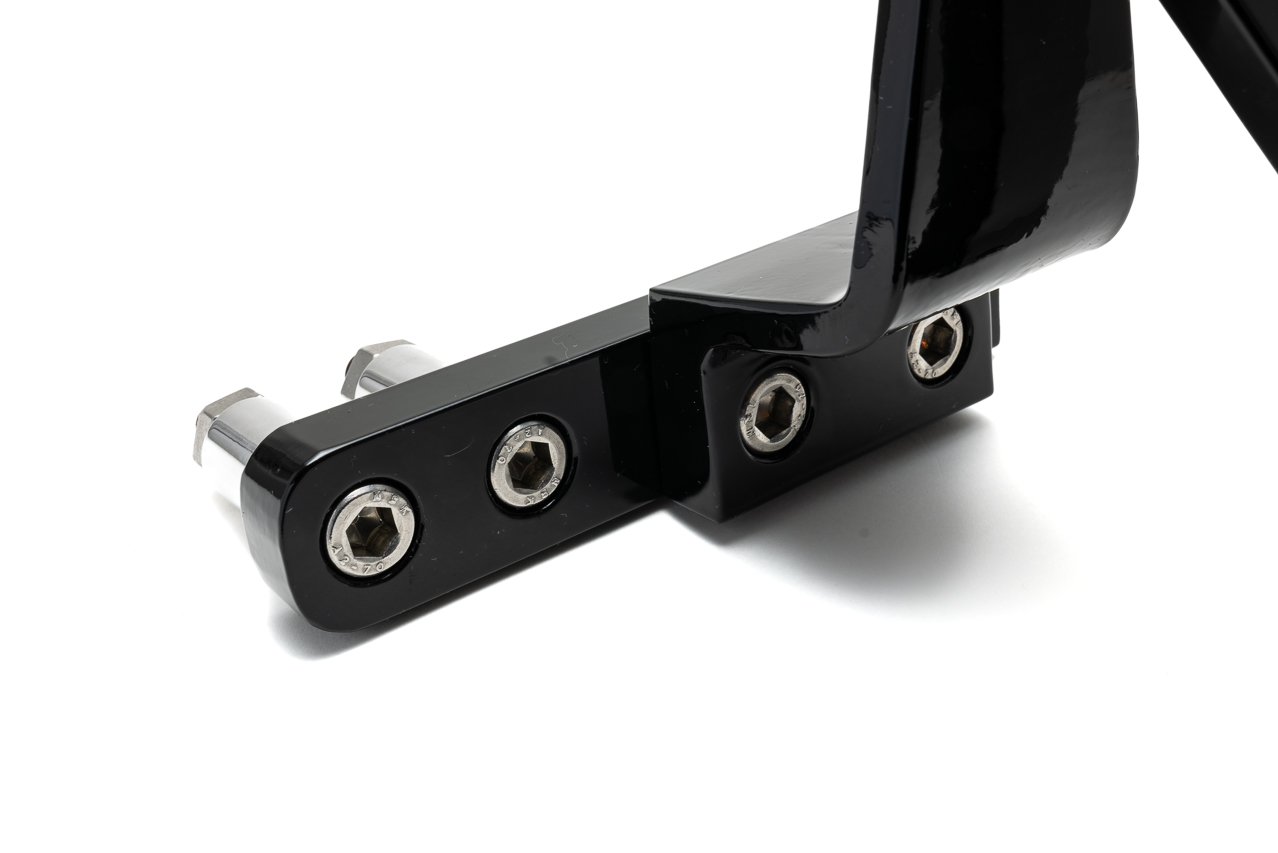 左 : シフター側 / Left : Shifter side